Joshua Sharf
Vice President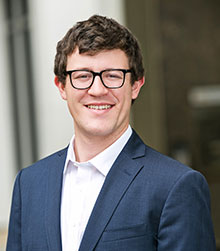 Direct Line: (310) 570-2202
Email: jsharf SPAM PROTECTION, PLEASE REMOVE THIS PART @dekelcapital.com
Joshua Sharf is a Vice President at Dekel Capital where he is focused on raising equity and debt for investors and developers acquiring both performing and non-performing assets.
Prior to joining Dekel Capital he was a Senior Analyst at Colony Capital, underwriting and originating construction loans, mezzanine loans and preferred equity for their debt fund. Prior to Colony Capital, he was a Partner at Cress Capital, a real estate firm focused on speculative investment in markets driven by shale oil exploration – having successfully realized investments primarily in Colorado.
Mr. Sharf earned his Bachelor's Degree with a concentration in Real Estate Finance at the University of Southern California ("USC"). While at USC, Mr. Sharf was President of the Trojan Real Estate Association, the University's undergraduate real estate club and networking group.
He is a licensed California Real Estate Salesperson.
---