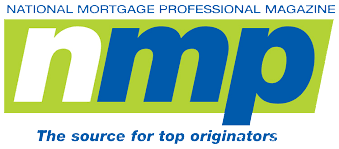 As fear and panic rises daily due to more cases reported of the Coronavirus (COVID-19) outbreak, the Federal Reserve, Office of the Comptroller of the Currency (OCC), Federal Deposit Insurance Corporation (FDIC), Consumer Financial Protection Bureau (CFPB), National Credit Union Administration (NCUA) and Conference of State Bank Supervisors (CSBS) have jointly encouraged financial institutions to meet the needs of customers and members affected by the illness.
"The agencies understand that many financial institutions may face current staffing and other challenges," said the federal agencies in their joint statement. "In cases in which operational challenges persist, regulators will expedite, as appropriate, any request to provide more convenient availability of services in affected communities. The regulators also will work with affected financial institutions in scheduling examinations or inspections to minimize disruption and burden."
Late last week, the Federal Financial Institutions Examination Council (FFIEC) issued updated guidance to remind financial institutions that business continuity plans should address the threat of a pandemic outbreak and its potential impact on the delivery of critical financial services.
Photo credit: Getty Images/lakshmiprasad SAccording to Dekel Capital Principal Shlomi Ronen, while there is only speculation about the Coronavirus' long-term impact on the U.S. real estate and the real estate capital markets, construction projects may be the first areas impacted. According to Dodge Data & Analytics, with the U.S. dependent on China for raw materials to finished goods needed for both residential and commercial development, it is estimated that approximately 30 percent of building products imported to the U.S. come from China, making it the largest single supplier of such material to this country.
But with Chinese factories forced to close due to the virus, imports from China have been constrained, as recent port numbers indicate shipments from China are down 25 percent—the same level that occurred at the onset of the U.S. economic recession in 2008. As a result, materials needed by builders to complete projects are dwindling.
"Just-in-time delivery and the optimization of the supply chain over the last decade, has significantly reduced inventories, and is compounding the current situation since there is virtually no slack in the system," Ronen said. "There are no longer warehouses stocked with inventory in the United States awaiting customers. We have become so dependent on China for production, it's unclear if the U.S. manufacturing industry can produce the materials needed in lieu of Chinese imports. The result could be significant project delays, and cost escalations for ventures that have not broken ground."
The Fed last week attempted to quell economic fears by lowering the Fed Funds Rate to the one to 1.25 percentage point range, marking the Fed's first emergency rate cut since the financial crisis and mortgage meltdown of December 2008.
And school districts continue to close down nationwide as reports trickle in of coronavirus-infected students and staffers emerge, major economic ripples are being felt in other areas like Austin, Texas, where Austin Mayor Steve Adler announced the cancellation of the South by Southwest (SXSW) music festival, originally set for March 13-21. The cancellation of the annual music festival, will put a major dent in the local economy, as last year's event brought in an estimated $356 million to the area. This marks the first time in 34 years that SXSW will not be held.
Several major trade shows around the industry have been cancelled or postponed as well, as the Mortgage Bankers Association has cancelled its Technology Solutions Conference & Expo planned in Los Angeles from March 29-April 1, as Originator Connect, the parent company of NMP, has moved next week's 2020 Carolinas Connect Mortgage Expo to June 3-5.
On Monday, the Connecticut Department of Banking issued a memo advising the mortgage industry and other financial services sectors that it will take a no action position with regard to employees working from home who otherwise would be required to work from a licensed branch location in order to avoid potential exposure to the Coronavirus.
E. Robert Levy, executive director and counsel for the Mortgage Bankers Association of New Jersey, has requested that the New Jersey Department of Banking and Insurance (DOBI) provide relief for mortgage loan originators who wish to work from home to avoid exposure.
"New Jersey's definition of 'branch office' in N.J.A.C. 3:15-1.2 would require a branch license for a mortgage loan originator's home if he/she were to take applications for mortgage loans 'in the regular course of business' there," wrote Levy in his letter to DOBI. "The regulation also requires a branch license at any location where '…loan records are maintained, underwriting decisions are made, commitments or lock-in agreements are issued, or any fees or charges relating to the loan are received from consumers.' We respectfully request that DOBI issue a formal waiver or no action memorandum regarding the applicability or effectiveness of this regulation until the health concerns about COVID-19 are resolved in New Jersey."
Dr. Lawrence Yun, NAR chief economist, cited a number of factors that the epidemic has played in the homebuying process.
"The Coronavirus is leading to fewer homebuyers searching in the marketplace, as well as some listings being delayed," said Dr. Yun. "In the latest flash survey, 11 percent of Realtors indicated a reduction in buyer traffic and seven percent are reporting lower seller traffic when asked directly about the coronavirus impact on the market. Given that a home transaction is a major commitment, the uncertainties on how the economy will play out and the spread of the virus itself are barriers to homebuying and selling. The stock market crash is no doubt raising economic anxieties, while the coronavirus brings fear of contact with strangers. At the same time, the dramatic fall in interest rates may induce some potential buyers to take advantage of the better affordability conditions. It is too early to assess the likely impact as to whether lower interest rates can overcome the economic and health anxieties. But the survey is implying in the short-term at least that home sales will be chopped by around 10 percent, compared to what would have been the case, due to the spread of coronavirus."