Shlomi Ronen
Principal / Founder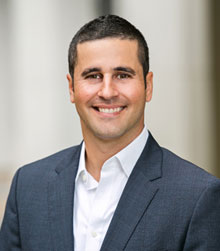 Direct Line: (310) 570-2201
Email: sronen SPAM PROTECTION, PLEASE REMOVE THIS PART @dekelcapital.com
Shlomi Ronen is a managing principal and founder of Dekel Capital where he heads the company's JV Equity, Capital Advisory and Correspondent Lending platforms.  
He has worked in real estate for over 20 years and has spent the last 16 years working in a real estate capital advisory role. In the past 20+ years he has invested or advised on more than $5 billion in equity, mezzanine, and debt financing for investors and developers throughout the United States.
Prior to founding Dekel Capital he was a founding partner of Lucent Capital and opened and co-headed the Los Angeles office for the Carlton Group, a New York based real estate investment banking firm, and was a Senior Vice President at Los Angeles based George Smith Partners, where he was active in raising joint venture equity on behalf of institutional clients and executing both performing and non-performing note sales on behalf of financial institutions.
Mr. Ronen earned his MBA with a concentration in Real Estate Finance at the University of Southern California. Mr. Ronen is an adjunct professor at USC teaching a graduate level course on Real Estate Capital Markets in the Master's of Real Estate Program.
A frequent guest presenter at industry conferences, he is also an active participant in numerous professional and charitable organizations including the Urban Land Institute SSDC Blue, USC Lusk Center for Real Estate, Make A Wish Foundation, The Harmony Project,  and the Los Angeles Jewish Federation's Real Estate Cabinet. In October 2010, Mr. Ronen was named by Real Estate Forum magazine to its 40 Under 40 list.
---